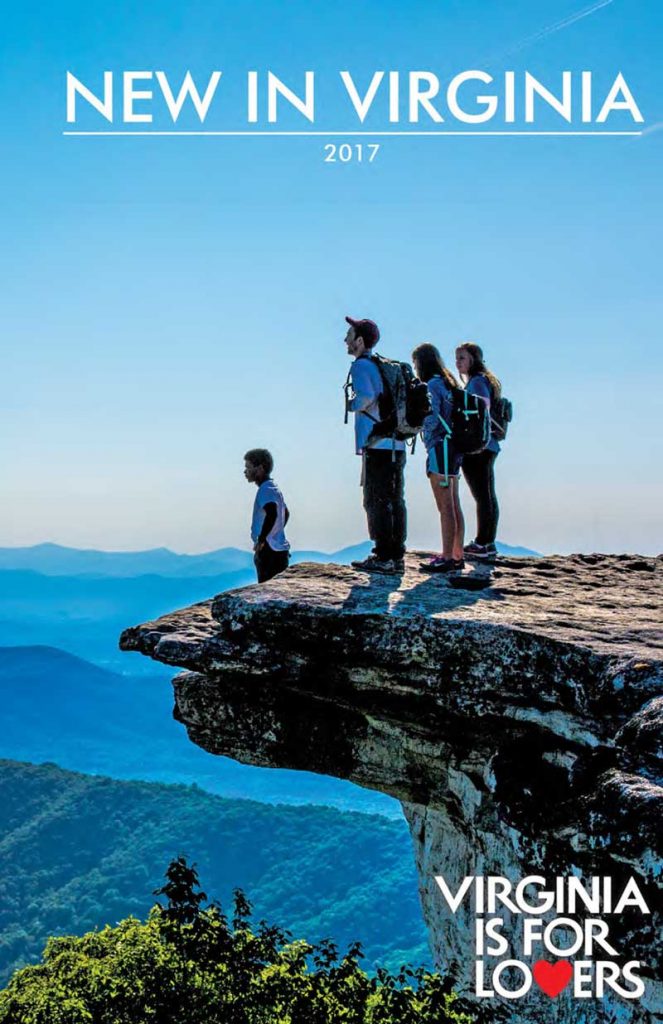 2017 What's New In Virginia Guide
2017 is shaping up to be one of the best years yet for the tourism and film industries in Virginia. Virginia Tourism wants to help you create amazing stories based on the great state of Virginia. The 2017 What's New Guide shares information about new accommodations, fresh material about restaurants, breweries and wineries, upcoming festivals and events, and so much more.
Click here to download the What's New in Virginia 2017 guide.
This year we have divided the guide according to Virginia's sub-brands. Please see each sub-brand below for specific information.