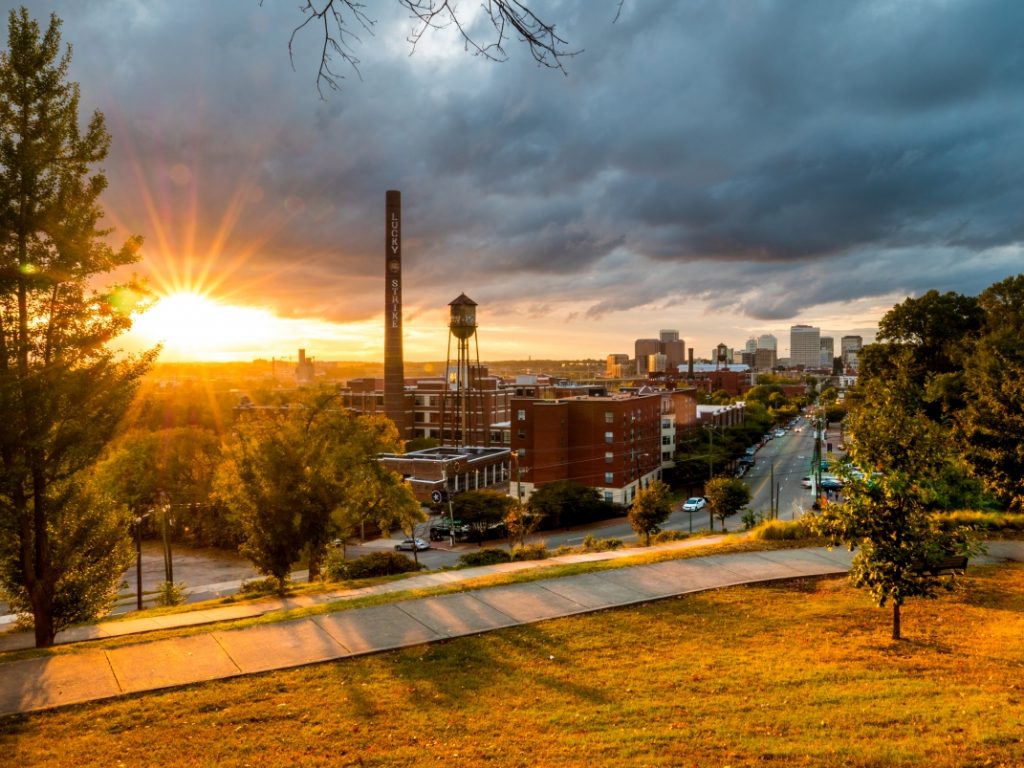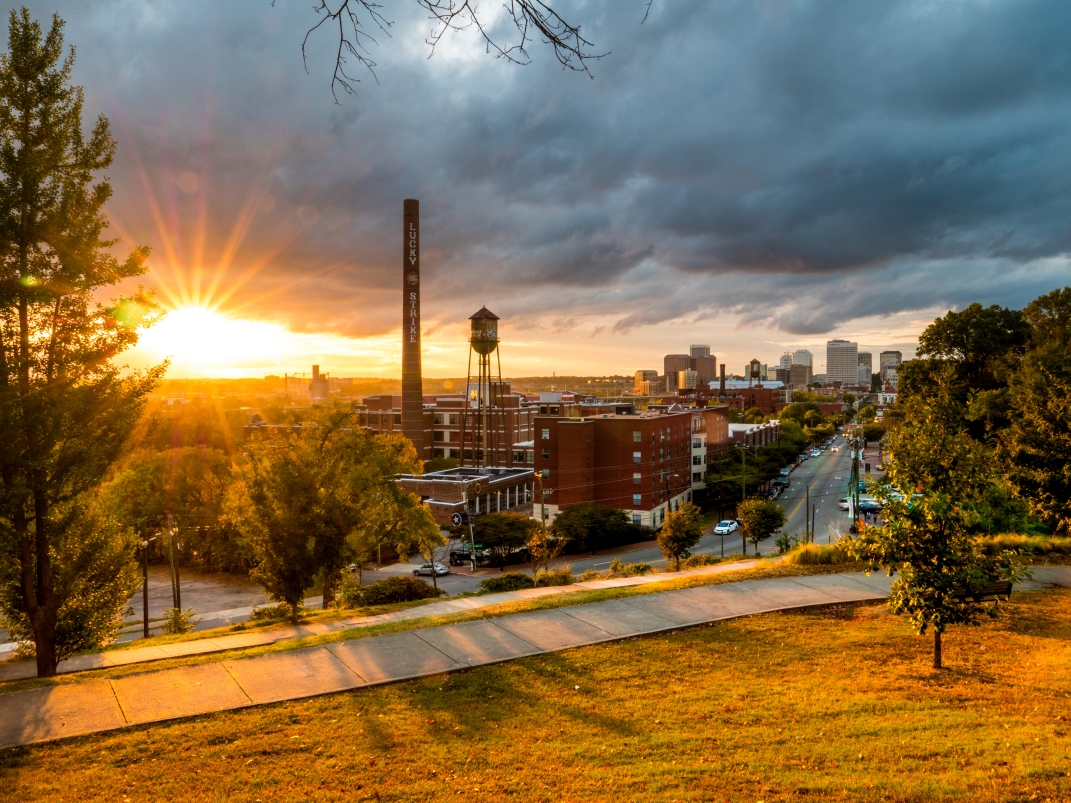 The slogan "Virginia is for Lovers" suggests romance, but that isn't all Virginia is about. We are lovers of mountains, history, beaches, culinary and so much more. Virginia will provide every writer the opportunity for a memorable story, no matter your interests.
Virginia Tourism Corporation maintains a library of photographs and video covering the beauty and activities across the Commonwealth. Images and video found in this library are available free of charge for journalists and news/media outlets to use in editorial coverage of travel and tourism in Virginia.
For additional story information, please contact VTC's Communications Team.
Trending Virginia Topics
Black Travel
While Virginia is known for its history, there is so much more to discover, from beach getaways to mountain escapes. Experience genres influenced by people of color at Virginia's music festivals and venues, learn about Virginia's iconic Black heroes who changed the course of history at a Black history site, or visit Black-owned businesses to eat, drink, and shop your way through vibrant towns and cities like Richmond, Charlottesville, Roanoke, Alexandria, Hampton, and Virginia Beach.
Food & Drink
Virginia offers culinary delights for every palate – from vine-ripened produce picked fresh from the rich fields of the Shenandoah Valley to the sustainably farmed Chesapeake Bay oysters. So dig in to the incredible flavors that Virginia has to offer. Just like our food, Virginia-crafted beverages have a deep history dating back to our country's first settlers. Our wine, brews, ciders, and spirits are more than 400 years in the making. Looking for Virginia recipes? Click here.
Luxury Travel
Distinctly elegant. Historically relevant. Escape to a Virginia mainstay and immerse yourself in a historic experience you won't find anywhere else. Centuries-old architecture reimagined for today's guests welcome you in settings from the foothills of the Blue Ridge Mountains to the salty shores of the Atlantic Ocean. Rejuvenating spas, world-renowned golf, and once-in-a-lifetime epicurean experiences await on your next Virginia getaway.
Virginia's Harvest and Vintages
Making good wine is hard work and it doesn't happen overnight. Visit a Virginia winery and you'll see and taste the fruits of our labor. Healthy vineyards require specific conditions from the weather and from the soil. Lucky for us, the same conditions also produce spectacular views. Wineries and vineyards throughout Virginia offer the quintessential American wine experience with lingering notes of old world Europe.
Evergreen Stories
Virginia is for Lovers
"Virginia is For Lovers" was created 50 years ago, and it's become one of the most beloved and iconic slogans in the world. While it's meant a lot of different things to a lot of different people over the years, one thing remains the same: LOVE.
Iconic History and Heritage
It's easy to remember Virginia as the "Birthplace of a Nation," but many are not aware of the historic events that took place here in 1619, 12 years after the first colonists settled in Jamestown. Learn about the great leaders of our country at one of the eight estates of former U.S. Presidents, visit the hallowed grounds of a Virginia battlefield, uncover the true stories of some of Virginia's most important residents at a heritage site, tour all three fascinating destinations along the Historic Triangle, and travel the Crooked Road through Southwest Virginia for a musical history experience.
Family Fun
Family-friendly isn't just a trendy buzzword in Virginia, the Commonwealth boasts truly wide-ranging family fun activities for moms, dads, kids, and everyone else to get together and spend quality vacation time.Thrill-seekers and the young-at-heart can get their fill of adventure at world-class, coaster-packed theme parks, or cool their jets at any number of major water parks.
Charming Small Towns and Vibrant Communities
The phrase "small town" evokes nostalgia, authenticity and heartfelt-warmth in many of us. They are authentic, accessible, friendly and stocked with locally-owned businesses. These are communities where you can get off the crowded highway, park the car and walk, ride a bike or even kayak through downtown.
Virginia is for Pet Lovers
More and more travelers are taking their pets along for the trip. Many places in Virginia are now accommodating — hotels and campgrounds, state parks, outdoor shopping centers, tourist attractions and outdoor events — so that our four-legged friends can feel part of the fun. Many of Virginia's wineries and breweries also allow dogs on their patios or designated outdoor areas.
Music Heritage
Virginia is hailed as the birthplace of country music, and is home to Bluegrass and old-time legends and contemporary virtuosos. The sounds of country music beat strong in the Southwest Virginia area, connected by The Crooked Road — Virginia's Heritage Music Trail. The Crooked Road winds through almost 300 miles of scenic terrain in Southwest Virginia, including 19 counties, four cities, and 54 towns.
Virginia Pride
Since 1969, our famous state slogan has inspired travelers from all over the world to visit the Commonwealth. Virginia is also a welcoming destination for Lesbian, Gay, Bisexual and Transgender families, couples and friends. Our LOVE story is bigger, better and more inclusive than ever before. Our LGBT website lists self-designated, LGBT-friendly events, lodging, dining, shopping, attractions and outdoor experiences, statewide. The website also includes meeting spaces, itineraries and all the resources needed to plan a dream wedding or honeymoon.
Filmed in Virginia
Go "on location" in Virginia when you visit the sites where movies and television shows have been made. Just a few of Virginia's productions include Dirty Dancing, Lincoln, Harriet, AMC's"TURN," season 7 of Showtime's "Homeland" and PBS' "Mercy Street."
Made in Virginia
Virginia is home to some of the most talented makers, farmers, artisans, and small business owners in the country. "Made in Virginia" means made with love, care, attention to detail, and only the finest materials and ingredients. The classic Virginia's Finest® trademark and the classic blue and red "VA check mark" logo indicates that consumers are purchasing only the best in Virginia-produced and processed products.
For more story inspirations, check out our Virginia Blog.