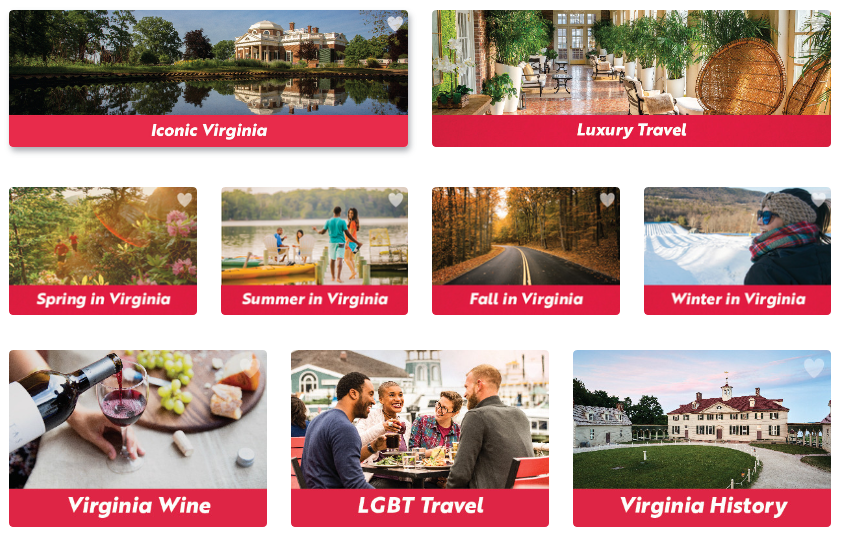 Virginia Tourism Corporation maintains a library of photographs and video covering the beauty and activities across the Commonwealth. Images and video found in this library are available free of charge for journalists and news/media outlets to use in editorial coverage of travel and tourism in Virginia. Advertising, commercial and any other use not related to the promotion of tourism in Virginia is prohibited. Please credit: Virginia Tourism Corporation (Virginia.org), in addition to any required photographer credits.
All image requests from media must complete the photo usage form below.
Industry partners, contact Sarah Hauser for details.
To request the Virginia is for Lovers logo, click here.
If you experience issues or need assistance, contact Andrew Cothern at acothern@virginia.org or Sarah Hauser at shauser@virginia.org.