WHERE TO WANDERLOVE IN 2021
Where to Stay in Virginia 2021
Keswick Hall, slated to re-open in the spring of 2021 after a multi-year renovation and expansion, will offer visitors a premier luxury experience just minutes from downtown Charlottesville. The property will now feature 80 luxurious guest rooms and suites, a new spa, and a new signature restaurant run by famed chef Jean-Georges Vongerichten. The resort will still feature its renowned Full Cry golf course, designed by Pete Dye.
The 152-room Natural Bridge Historic Hotel & Conference Center in Natural Bridge became a member of the Trademark Collection by Wyndham hotel brand and is undergoing a $750,000 renovation including a complete guest room renovation in the Main Hotel along with some redesigned public spaces. Additional highlights will include exterior upgrades, the addition of a fitness center, and fully equipped 5-Bedroom Villa.
The 39-room Gin Hotel in downtown Lexington, which dates from 1926, aligned with Choice Hotels' Ascend Hotel Collection. The former Robert E. Lee Hotel was rebranded, and the in-house Italian restaurant was renamed Juniper Lounge. The 12-room sister property Tonic Restaurant and Inn (formerly Sheridan Livery Inn & Restaurant built in 1887), was also rebranded with a focus on healing and therapeutic vibes, along with a Bohemian, garden-like feel on the updated outdoor dining patio.
The Liberty Trust, originally constructed as a bank headquarters in 1910 in downtown Roanoke, is currently undergoing a full historic restoration as part of its transformation into a 54-room luxury lifestyle hotel currently slated to open in late August/September 2021.
After completing a multi-million-dollar renovation, the Landing at Hampton Marina, Tapestry Collection by Hilton (formerly Crown Plaza and Hampton Marina Hotel) will open January 2021 and feature 173 guest rooms and suites. The site will also feature Topsail for marina dining and Copper Barley Spirit Bar, highlighting Virginia-based spirits and breweries.
Nicewonder Farm & Vineyards in Bristol will be opening the Nicewonder Inn in Summer 2021. This 28-room luxury boutique inn will boast inviting common areas, a world-class culinary and wine program, and beautifully appointed rooms ranging from 325ft to 650ft, highlighted by a 1200 sq. ft. "presidential" suite, all overlooking some of the most beautiful scenery on property.
For more options on Where to Stay in Virginia for 2021, click here.
Where to Eat & Drink in Virginia 2021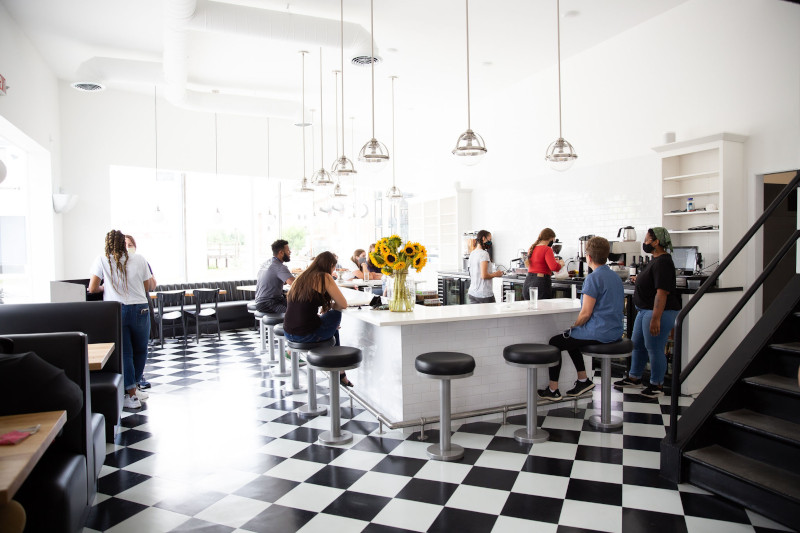 For more options on Where to Eat & Drink in Virginia for 2021, click here.
What to Do in Virginia 2021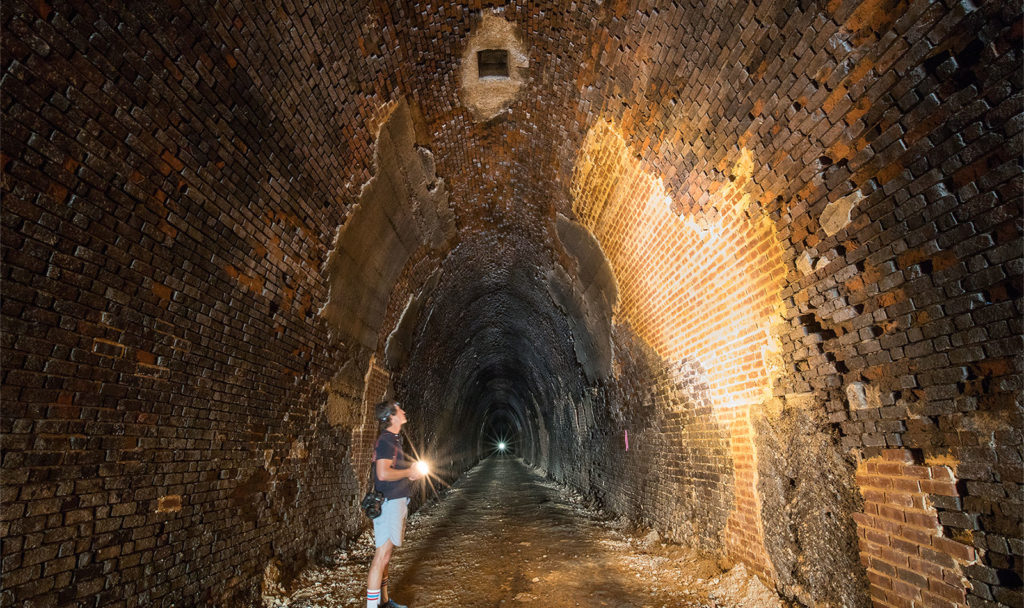 The Crozet Tunnel Greenway opened to the public in November 2020 and offers a unique experience to visitors. Pedestrians and bicyclists can now explore the 2.25-mile trail that passes through a 4,700' long-abandoned train tunnel, which lies over 700 feet below the Blue Ridge Mountains at Rockfish Gap. The trail has two access points, a 12-space parking lot can be found at 215 Afton Depot Lane, and a trailhead situated just east of Waynesboro at 483 Three Notched Mountain Highway that has 25 parking spaces and two oversized areas for small buses.
The Turning Point Suffragist Memorial will unveil the long-awaited national memorial to the women's suffrage movement in spring 2021. After construction delays due to COVID-19, the final stages of the project are moving forward and the site will be a welcome addition to area, which also is home to the new Lucy Burns Museum at the Workhouse Arts Center – a pivotal location in the fight for women's voting rights and the passage of the 19th Amendment.
For the first time since Dulles Airport opened in 1962, travelers will have a fast, easy, inexpensive rapid transit option for getting from Dulles to points throughout Northern Virginia when the Silver Line Metrorail extension opens in 2021.
The Capital One Center, Capital One's sprawling headquarters complex, will debut in 2021 as a new mixed-use entertainment epicenter in Tysons, featuring a hotel, performing arts venue, retail, and a 1.2-acre skypark that brings green space, a biergarten, dog park, public art, and a pop-up food truck experience (yes, they will be craning the trucks up!) to the area. Capital One Hall, a 1,600-seat performing arts center and 300 seat black box theater, will also be available for groups as well as hosting its own events throughout the year. The complex is also Metro accessible.  Anticipated timeline is summer into fall 2021.
Busch Gardens Pantheon®, the Fastest Multi-launch Coaster in North America, debuts in 2021.
The new Appalachian Trail Center, currently scheduled to open in late spring 2021, will be a hub to the Appalachian Trail and the Town of Damascus. This 2,300-square-foot center is the fourth official Appalachian Trail Visitor Center along the 2,190-mile footpath. Located on West Laurel Avenue, the Center will provide visitor information and education, as well as serves as a hub for information about neighboring trails and public lands.
The Virginia Museum of Fine Arts in Richmond will exhibit Virginia Arcadia: The Natural Bridge in American Art, an exploration of the artistic portrayal of this spectacular natural landmark through more than 60 paintings, prints, decorative art objects and photographs made between the late 1700s and the early 1900s. The exhibition, free to visitors, will be on view from February 6 to August 1, 2021.
Apex Entertainment opened in late 2020 in Virginia Beach, adding 85,000 square feet of family fun to Virginia's largest city. Located in Downtown Virginia Beach, Apex offers family fun for all ages with 24 lanes of bowling, VR experiences, nearly 100 arcade games, a huge laser tag arena, mini-golf, axe throwing, go karts, and escape rooms.
The Glass Light Hotel & Gallery Marriott Autograph Collection will be opening the Art Gallery portion of their venue, located next to their historic boutique hotel in downtown Norfolk in March 2021. It will be accessible both from the hotel itself and from historic Granby Street. Visitors can enjoy pieces by world renowned artists such as Peter Bremers and Lino Tagliapietra.
The Virginia Aquarium is also expanding in Virginia Beach, with a $25 million renovation of the aquarium's Marsh Pavilion, where the aquarium's beloved otters live, set to re-open on Memorial Day weekend 2021. It will feature displays of live jellyfish from around the world, a giant Pacific octopus and a touch pool with Indo-Pacific invertebrates.
For more options on What to Do in Virginia for 2021, click here.