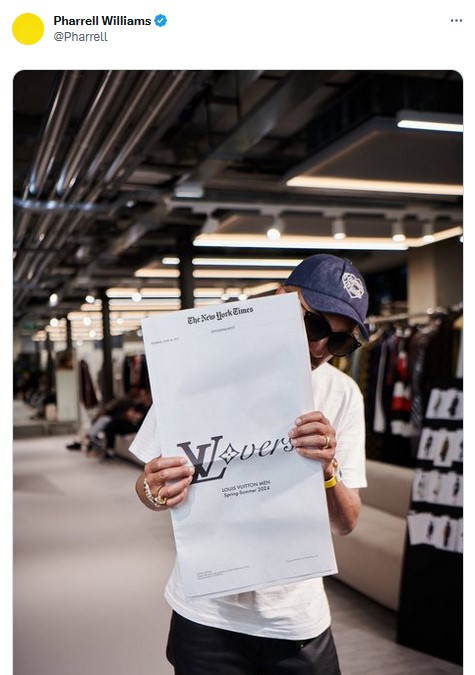 Recording artist, producer, entrepreneur, and Virginia native Pharrell Williams made his debut as men's creative director for Louis Vuitton in Paris this week with his LV line. It contained the tag line "LVers," a twist on "Virginia is for Lovers" that appeared on Vuitton-branded merchandise and clothing on the runway.
Throughout his career, Pharrell Williams has continued to be a major supporter of Virginia Beach and its community. In 2019, he created Something in the Water – a global music, art, and cultural festival like no other, celebrating community, diversity, and the magic of Virginia Beach and continues to shine a light and celebrate his hometown.
As a longtime supporter of his work, Virginia Tourism Corporation congratulates Pharrell on his debut and thanks him for his love of Virginia and the state's slogan.
Read more in Vogue https://www.vogue.com/article/its-about-love-in-the-louis-vuitton-studio-with-pharrell-williams-ahead-of-his-debut