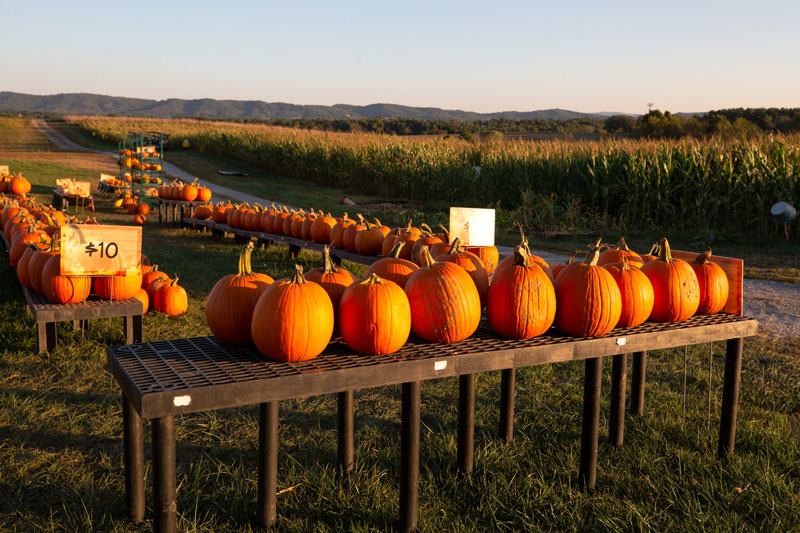 Halloween may not look the same this year, but that doesn't mean you have to miss out on the fun. Virginia offers plenty of trick-or-treat alternatives, novelty candy shops, wide open corn mazes and pumpkin patches, ghost tours, and other spooky attractions across the state.
Corn Mazes and Pumpkin Patches
Family Fun Events
Candy Road Trip
Novelty and vintage candies, oversized old school favorites, and decadent chocolates are just a few sugar-filled treats available at Virginia's candy stores and chocolate shops. Plan a trick-or-treating road trip and fill your car with goodies while supporting local businesses.
Haunted Virginia and Ghost Tours
The spirits come to life in Virginia as Halloween draws near, with ghost tours, genuine haunted homes, and plenty of spooky special events to scare even the bravest visitors. For more haunted places and ghost tours, click here.
For more Halloween sites and activities in Virginia, visit virginia.org/halloween.
About Virginia Tourism Corporation
Virginia Tourism Corporation is the state agency charged with marketing the Commonwealth as a premier travel and film destination. In 2018, visitors to Virginia spent $26 billion, which supported 235,000 work opportunities and contributed $1.8 billion in state and local taxes.