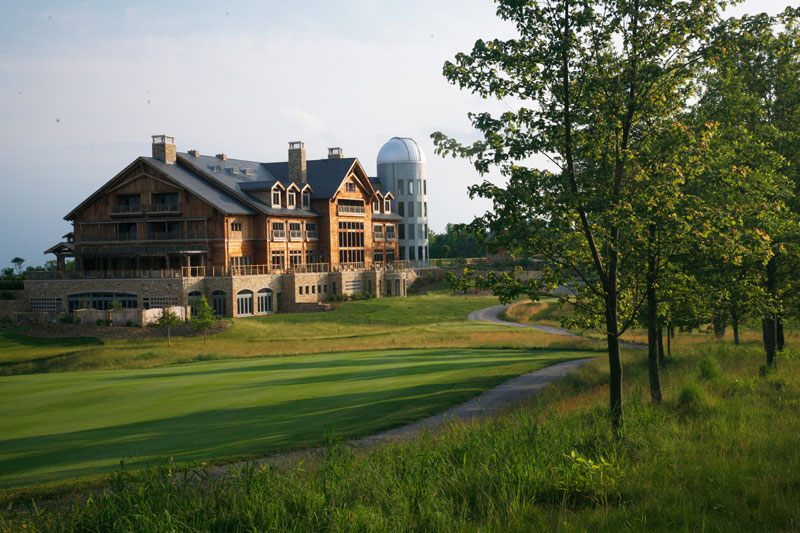 MEADOWS OF DAN – The dedicated staff of Primland, the boutique resort located on 12,000 acres in Blue Ridge Mountains, takes pride in curating unique and memorable experiences, to create an extraordinary place for guests. Or at least they did until the coronavirus put many of them on furlough. Now they need help. Primland Cares, an online auction program hosted on the RallyUp platform, will donate 100% of the proceeds to the employee relief fund (https://go.rallyup.com/primlandcares).
Bid for exceptional Primland experiences that will directly aid those who have worked tirelessly for others. From exclusive golf sessions with PGA TOUR Champions member Jay Haas, to spa days and romantic evenings, an array of unique options beckon. Check out the auction site to see them all and start bidding.
Bidding begins on April 15, 2020 at 5 pm EST, ending on April 22, 2020 at 5 pm EST. Auction items include private wine tasting, 12 rounds of golf on the top-rated Highland Course, mountain fly fishing experience, girlfriends' spa getaway for four, 2-night luxury treehouse romance package, 5-night mountain home retreat, and many more.
In addition to the Primland Cares benefit auction, Primland is providing school lunches for the local community every Monday at Blue Ridge and Meadows of Dan elementary schools. "Most of our team comes from the local communities; we've always been committed to uplifting our area and its people," said Steve Helms, Primland VP.
Primland also donated pheasants to its staff and the local community, include boxes with vegetables and items to cook with them. While providing support, Primland is following all recommended guidelines and procedures from the CDC and Governor Ralph Northam. "People need to know they are not forgotten; it's important that we do as much as we can while doing it safely," said Helms, a Patrick County High School graduate who was born and raised in Meadows of Dan.
Together, we can all get through this stronger than before. To view items in the auction or to bid, visit https://go.rallyup.com/primlandcares
ABOUT PRIMLAND
Primland (Primland.com) resonates with people who immerse themselves in luxurious elegance whenever possible. Value Mother Nature's masterworks. Celebrate the scintillating moments when fish take the bait. Cherish the soothing serenity of golden mountain sunsets. Rush with adrenaline while traversing ATV trails. Feel child-like wonder while star gazing through a professional-grade telescope. Embrace treehouse lodging perches with panoramic views. Relish playing award-winning trophy golf courses. Rejuvenate through caressing spa treatments. And covet organic ingredients served tastefully in farm-to-table culinary dishes. For more information about Primland, visit Primland.com, or call 866.960.7746.
MEDIA CONTACTS
Dan Shepherd, [email protected], 703.403.5317
Gary Trask, [email protected], 978-228-0314