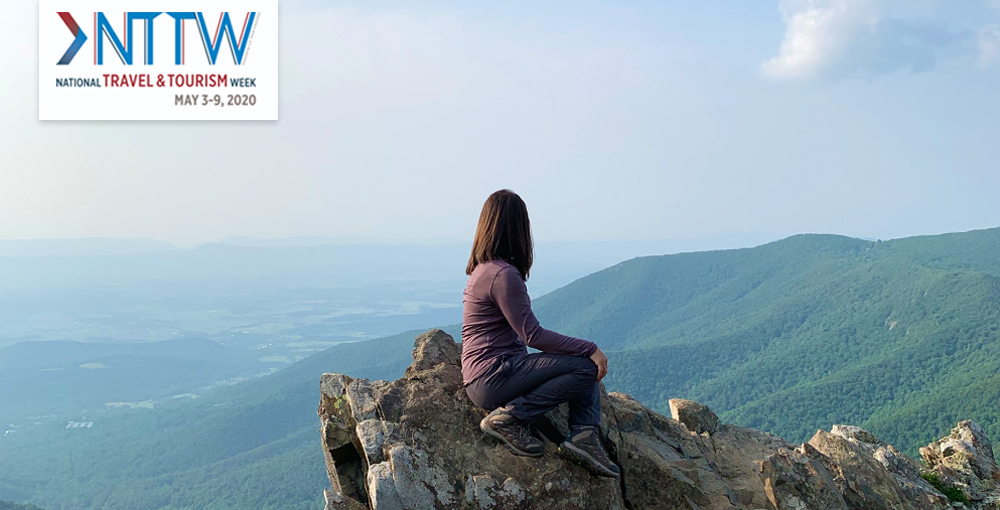 ~Virginia Tourism Corporation to highlight the resiliency and power of tourism May 3-9~
RICHMOND – Beginning May 3, Virginia Tourism Corporation (VTC) will celebrate National Travel and Tourism Week with a number of virtual offerings that honor the spirit of travel in recognition of the industry's strength, selflessness and resiliency, even in the face of adversity.
Each day of National Travel and Tourism Week, VTC will push out themed content to support all the diverse sectors of the tourism industry, including historic attractions, outdoor recreation, restaurants, small towns and more. The week will culminate with the Great Virginia Oyster Roast — a virtual celebration of everything that makes Virginia so special — and a celebration of the Spirit of Travel.
VTC will celebrate the spirit of travel all week long with website updates, social media posts and user-generated content with the following schedule:
Sunday kick-offs the Spirit of Travel content and cues up what to expect for the week.
Monday: Small Town LOVE, which will highlight charming small towns across the Commonwealth.
Tuesday: Takeout Tuesday, which will support the Virginia restaurant industry.
Wednesday: Iconic Virginia, which will highlight Virginia attractions, historic homes, zoos, aquariums and more.
Thursday: Thirsty Thursday, which will highlight craft beer, wine and spirits.
Friday: Fresh Air Friday, which will highlight outdoor recreation, state parks, natural reserves and more
Saturday: The Great Virginia Oyster Roast, highlighting the oyster industry, craft beverages and local ingredients. Virginians are encouraged to  order oysters from Virginia oyster farms, Virginia craft beverages, and sides from local farmers markets or restaurants.
During this time, VTC also encourages consumers to order takeout or delivery from their favorite local restaurants, farmers markets and other local businesses.
"The spirit of travel remains strong even though people cannot travel physically right now," said Rita McClenny, president and CEO of Virginia Tourism Corporation. "That spirit is vital to rebuilding our communities. We encourage everyone to keep dreaming of future vacations and know that Virginia will be waiting for them when we can travel again."
VTC has also created a series of videos to highlight the power of tourism, called "Tourism Matters." When it is safe to travel again, locally and regionally, travel will be what moves us forward once again, and tourism will be a vital part of Virginia's economic recovery.
Videos 
National Travel and Tourism Week is an annual tradition created by the U.S. Travel Association when travel and tourism professionals across the country unite to celebrate the value travel holds for the economy, businesses and personal well being.
Tourism is big business in Virginia. In 2018, visitors to Virginia spent $26 billion, which supported 235,000 work opportunities and contributed $1.8 billion in state and local taxes.
For more information, visit virginia.org.
For more information on National Travel and Tourism Week, visit ustravel.org.