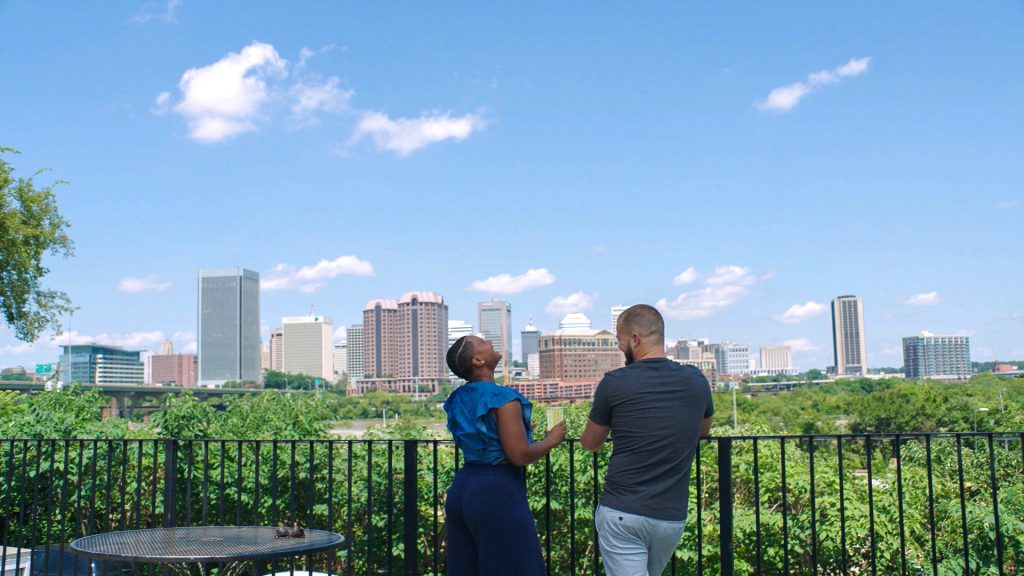 Due to the coronavirus (COVID-19) situation, openings, events and other information on this page may be canceled or postponed to a later date. Please check with the individual location or business for more details.
Located right in the heart of the state, Central Virginia is an easy drive from beaches, mountains and Washington, D.C. From vibrant small towns to the bustling state capital, this region teems with creative energy, passionate makers, local love and rich history. And as the landscape transitions from urban riverfronts to rolling hills to mountain-top vistas, you'll also find a wide array of outdoor experiences and a diverse abundance of locally sourced cuisine.
WHAT TO DO
WHERE TO EAT & DRINK
Lynchburg has a new brewery coming to town. 3rd Street Brewery, a second location for the Three Roads Brewing Company in Farmville, will open this coming year in the old Ford Motor Co. building in Downtown.
Richmond has welcomed a bevy of new restaurants and beverage offerings, such as
The town of Orange will be welcoming a new brewery, Iron Pipe Aleworks, located in the Historic Silk Mill Building. A father and son duo brewing from locally sourced ingredients creating small batches that will rotate through the seasons, in addition a brick oven pizza stove to offer rich unique pizza options to complement their beer selections.
A new Agri-brewery, Unionville Brewing Company is located on a 25-acre farm in Orange County and will be crafting and brewing high-quality traditional German and Belgium beers. UBC will also be serving spiked seasonal teas, lemonades and specialty beer cocktails using only the freshest ingredients 
Well Hung Vineyard has opened a new tasting room and restaurant in Gordonsville in the Historic Main Street District. Offering full tasting room of their selections and a fresh casual menu to complement their selections, the outdoor seating has creating an inviting destination located in the heart of downtown Gordonsville.
Opening in late 2020, Good Ship Brewing Company will be the City of Hopewell's first brewery. It will have a five-barrel system with about 20 beers on tapas well as a 6,000 square foot outdoor beer garden.
WHERE TO STAY
The Kirkley Hotel in Lynchburg has begun a multi year renovation of its 163 room property, upgrading its rooms, facade and restaurant.
The Quirk Hotel will open its second location in Charlottesville in early 2020.
The Jefferson Hotel in Richmond will celebrate its 125th anniversary in 2020 and will be offering a variety of lodging packages throughout the year to highlight the hotel's heritage.
John and Olivia's Bed and Breakfast located within the renovated Walton-Hamner House in Schuyler, opened in November 2019.
Devils Backbone Camp in Nelson County is renovating a 75-site campground featuring full hook up sites and primitive camping. The camp site will be within walking distance to Devils Backbone Basecamp, Brewery and Distillery.
Beech Grove Cabins, also in Nelson County, opened in fall 2019. The scenic property has 4 two-bedroom log cabins and is convenient to craft beverage trails,hiking and outdoor recreation.
Grace's Place, is opening its fourth tiny home in Roseland, which will be completed by June 2020. A 1961 Airstream will also be refurbished as a food truck.
True by Hilton will open in Thornburg in the spring of 2020 at Exit 118 in front of Dominion Raceway.
Wingate Inn in Stafford is undergoing a major renovation of the entire hotel including expanding and upgrading their meeting space. The meeting space will re-open in late summer 2020.
Culpeper is welcoming several new hotel and lodging options, including Hall Manor at Lake Pelham, The Loft on Davis, Hampton Inn & Suites Culpeper, and The Carver Center.