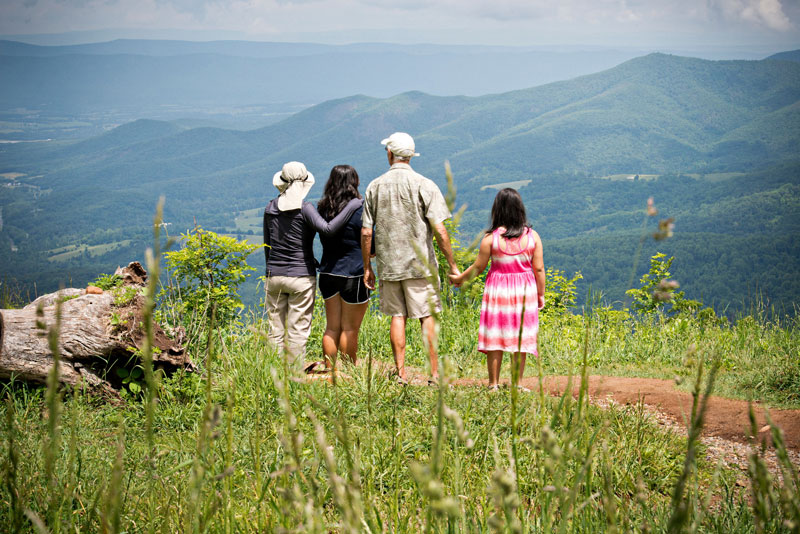 Let's face it, the kids are always on their devices, and for what it's worth, so are you. A family getaway to Virginia will help you to disconnect together.
The Shenandoah Valley boasts wide-ranging and affordable family fun activities for all types of families. It has a little bit of everything: outdoor fun, caverns, kid-friendly culinary scenes, lavender farms, dinosaurs, water parks and – most importantly – quality family time. See how a Virginia family vacation with no devices or distractions can reconnect you and your family.
Dates: Dates in April through June 2020 (Excluding: April 10-12; May 22-29)
Length of itinerary– 2 nights/3 days
Tour Type: Individual  (VTC to escort upon request and based on staff availability.)
Location: Shenandoah Valley
Who can go on this tour? Your Family! Maximum of (X) people.
VTC will provide: Itinerary, lodging, air/ground transportation, meals and excursions. Additional expenses are handled on a case-by-case basis.
Tour Options:
Northern Shenandoah Valley
Central Shenandoah Valley
Southern Shenandoah Valley
Closing dates: 
March 13, 2020 for April tour dates.
April 13, 2020 for May tour dates.
May 11, 2020 for June tour dates.
Media Kit Information:
Interested? Please submit the Media Visit Request Form below.